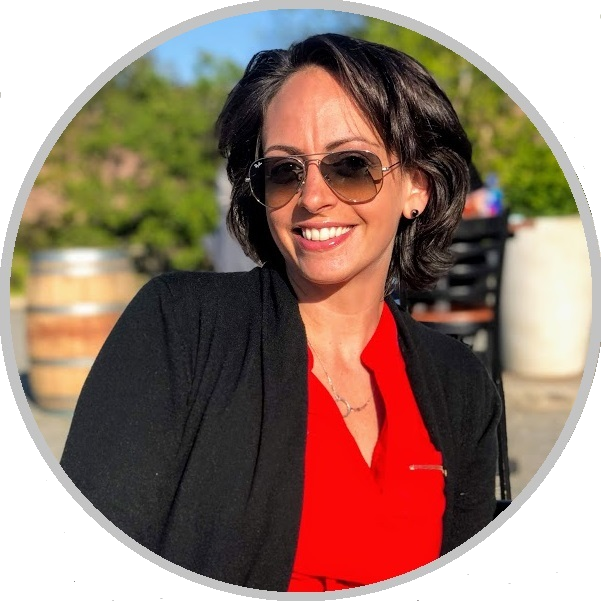 JoAnna Bennett, O'Brien Communications Group
Five months ago, I lost my beloved Great Dane, Crush, a bit unexpectedly. You may have read the story I wrote about him. A few weeks after he passed, I was asked if I planned to get another dog. The thought of having another dog would make me weepy. I wasn't ready. I also hypothesized that my 11-year-old Boston Terrier and Chihuahua mix, Tar, would like to be an only dog in his twilight years. But a few weeks ago, something clicked.
The Rest was Herstory
At first, I was just perusing Petfinder.com. I wanted to see what the options were. Would any of these dogs be a good fit? Then I found her … Cheeto! She was so cute. In an instant, I was ready! I quickly filled out her online application and was informed she had already been adopted. Then I found a cute senior dog name Mia and thought perhaps she and Tar could have a geriatric love story. And again, we were rejected. I was beginning to feel like perhaps the universe was telling me to slow down. Maybe we weren't ready?
After finding out I was COVID-positive on my birthday, I was scrolling through Instagram and saw author and influencer, Briana Madia's story. The nine puppies she fostered in September were available for adoption! I remember watching those cute little fuzzballs running free in the desert of Moab, Utah. The puppies were found on a Navajo Indian reservation by the Underdog Rescue & Rehab. Without being rescued, their chances of survival were about two percent. I looked through the available pups and there was a little girl named Minnie Mouse who had the exact same coloring as Tar. And I anxiously filled out the application. Would this be our third rejection?
A few hours later, we got the call: If we could secure transportation for Minnie Mouse to cross the country, she was ours! And so, we did just that.
Like a Glove
As with most things in life, there are no accidents. I've since connected with Minnie Mouse's other foster Mom in Utah. And I found out what a special little girl Miss Minnie Mouse was. You can read her story: here.
I now have a new friend in Utah, an adorable puppy, and my heart is full. Tar even loves her, especially the fact that she never turns down a game of tug-o-war. Life and love are funny things. At times you'll experience great grief. But there will always be great joy. At times you'll be the underdog. But you can also be rescued.
You just have to keep going, listen to universe, and have a little faith.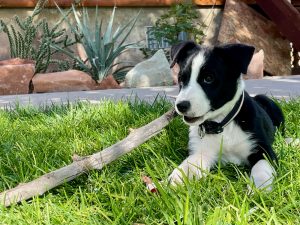 Welcome home, Minnie Mouse Clubhouse.