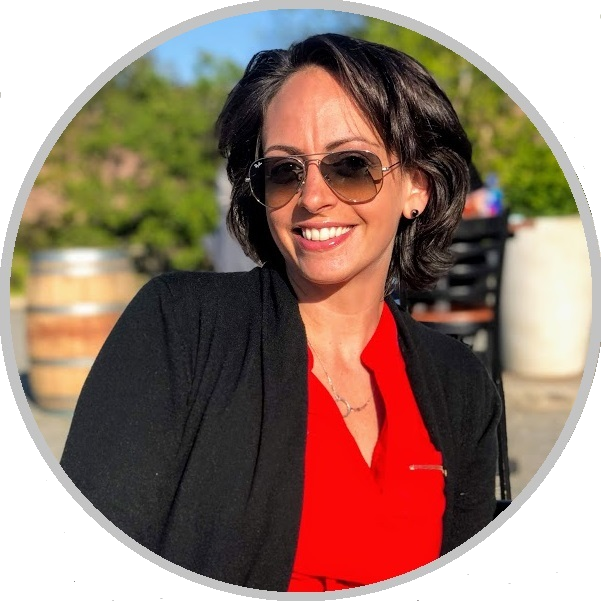 JoAnna Bennett, O'Brien Communications Group
On February 15, 2019, I bought myself a Valentine's Day gift package. I purchased three books, one of them being Inward by yung pueblo. The other two were Billy Lynn's Long Halftime Walk by Ben Fountain and An American Marriage by Tayari Jones. I purchased these three books because I was experiencing some major life turbulence and wanted some guidance.  
My then-husband's behavior was spiraling, and life was terrifyingly turbulent. I was hoping to find compassion for him by reading Billy Lynn's Long Halftime Walk, a novel about a war hero who faces some challenging times. Since my former spouse is a veteran, I thought it would give me some insight into the behaviors I was witnessing. When An American Marriage was suggested to me by Amazon, I knew I had to add that one to the cart as well. I didn't know what the book was about, but I knew it would provide a lesson for me. And the reason I decided to purchase the gift package for myself in the first place was to get a copy of Inward in my hands. I had followed yung pueblo on Instagram for some time, and I was ready to read his entire book. I was ready to dive inward and learn more about myself. I was ready to look in the mirror and face my own turbulence.
Inner Peace
It's no surprise that the first book I chose to devour was Inward. I finished the masterpiece in three sittings. And each sitting was filled with tears, rejuvenating tears. I felt seen. I felt understood. And for the first time in my life, I began to understand self-love and my own worthiness. I had always put others needs before my own. That was how I was raised. But for the first time, I realized that behavior wasn't doing me any good. As yung pueblo posted on his Instagram account, writing, "Being with the turbulence without fueling the fire":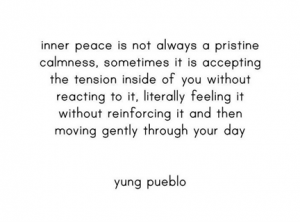 Totally Terrified
I remember the first time I felt turbulence in an airplane. I was totally terrified. I didn't know if I would make it out of that plane alive. But I did. And each time after that it got less and less scary. The first time, I most likely fueled the fire by getting myself anxious and fearful. But once I learned to trust the pilot and the aircraft, I was able to remind myself that I was going to survive. I was able to accept the turbulence and move gently through the flight, knowing the threat to my safety would soon be behind me.
Life is going to be turbulent at times, but I've learned to buckle up and home in on that inner peace.